Ela Cuisine
Where Traditions Meet Trends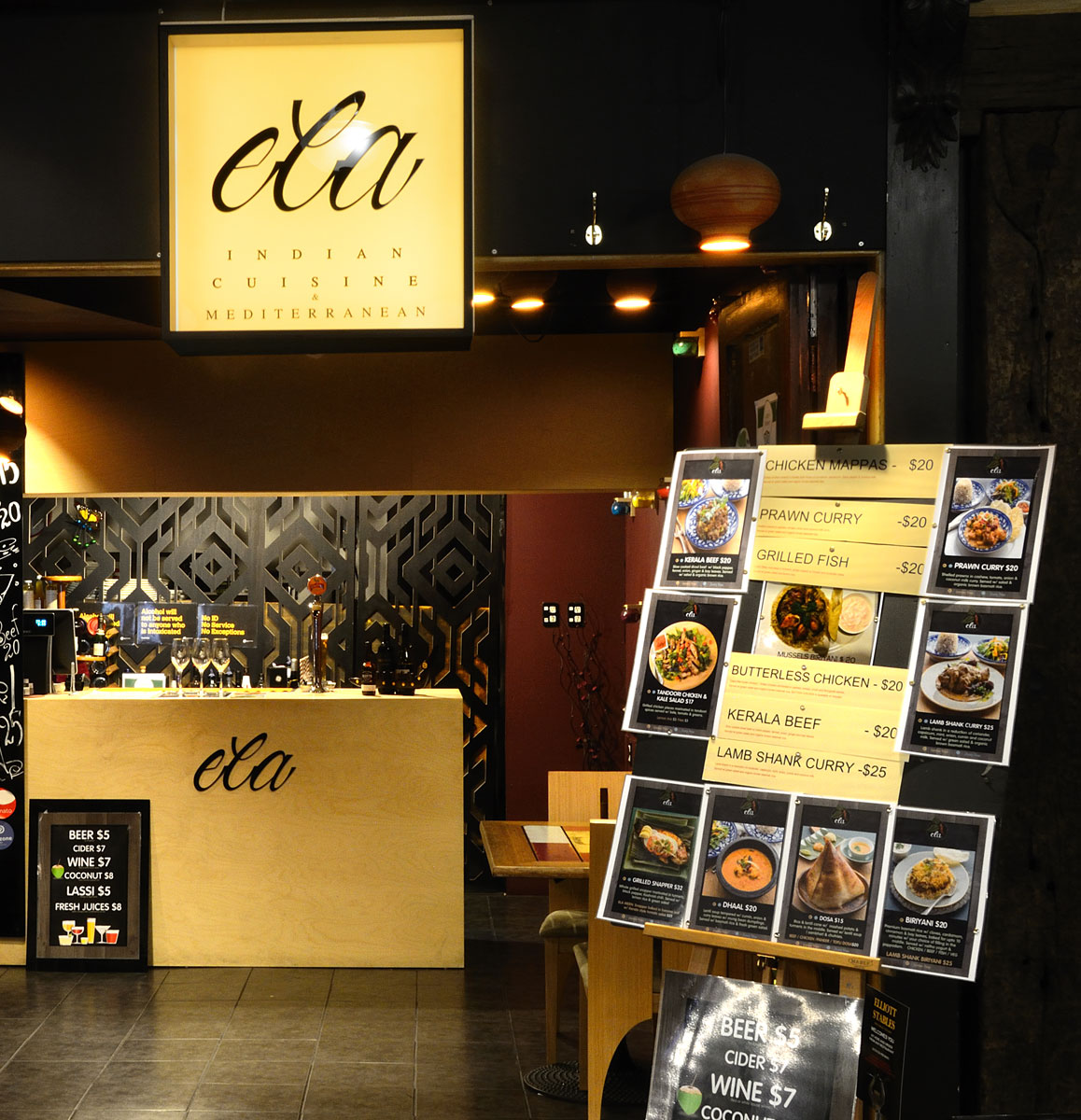 'Ela' means 'leaf' in Malayalam, which is the language of the people of Kerala in South India. The concept is to put forth a novel take on the ancient Travancore cuisine with fresh leaves and local ingredients.
 Food with MSG or added colours will not be served.
We will not create multiple dishes with the same sauce and name it differently.
What is Travancore Cuisine?
The ancient kingdom of Travancore consisted of Southern India, predominantly the tail end of Tamilnadu and Kerala. A blend of different religions and cultures form the modern 'Travancorians' who share nothing more than a passion for their gastronomy. Keen to demystify the generalization that South Indian food is only vegetarian, we present the intricate Travancore style of cooking into Ela cuisine. The spices indigenous to Travancore include black pepper, cloves, cinnamon, cardamom, turmeric, tamarind, ginger, vanilla and nutmeg.